---
Beryllium Copper Reed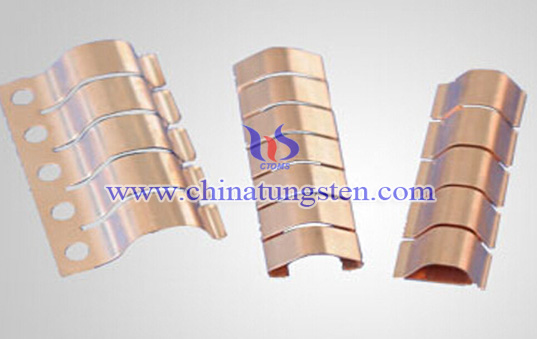 Introduction
Beryllium copper reed can effectively close the porosity between two contact surfaces and provides good EMI shielding effect. Besides, it is able to be electrical plated with diverse metals to ensure the compatibility of the contact surface with heat, which is a kind of ideal materials for EMI shielding.
Characteristics
Beryllium copper reed has many characteristics and advantages, as follow: 1) Good electrical conductivity, high tensile elasticity, high shielding effect, good corrosion resistance, long service life, easy to install; 2) Cost-effective, a variety of plating options, good performance at high temperatures, humidity resistance and UV-out; 3) Made of high beryllium copper, it has the best elasticity and conductivity; 4) The special exterior design, and for EMI, ESD or signal transmission effect is good; 5) Large contact area, good EMI effect and convenient for welding, and the precision and reliability of the product can be guaranteed.
Type
According to flexible installation of beryllium copper reed, it can be specifically divided into clip type, slot type and adhesive type, dome-shaped, folding type, twist type, contact type. It not only solved the problem that other liner materials can not bear the tangential sliding contact, but also has excellent shielding performance in wide frequency segment. In addition, it has small bonding pressure, light in weight, flexible installation methods.
Enquiry & Order