Tungsten Copper Products
WCu alloys are used where the combination of high heat resistance, high electrical and/or thermal conductivity, and low thermal expansion are needed. Some of the applications are in electric resistance welding, as electrical contacts, and as heat sinks. As contact material the alloy is resistant to erosion by electric arc. WCu alloys are also used in electrodes for electrical discharge machining and electrochemical machining.
The CuW75 alloy, with 75% of tungsten, is widely used in chip carriers, substrates, flanges and frames for power semiconductor devices. The high thermal conductivity of copper together with the low thermal expansion of tungsten allows thermal expansion matching to silicorn, gallium arsenide, and some ceramics. Other materials for this applications are CuMo alloy, AlSiC, and Dymalloy.
Alloy with 70-90% of tungsten is used in liners of some specialty shaped charges. The penetration is enhanced by factor 1.3 against copper for homogeneous steel target, as both the density and the break-up time are increased. Tungsten powder based shaped charge liners are especially suitable for oil well completion. Other ductile metals can be used as binder in place of copper as well. Graphite can be added as lubricant to the powder.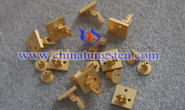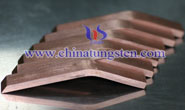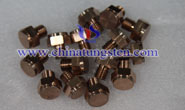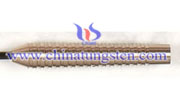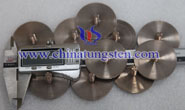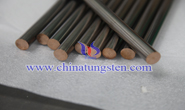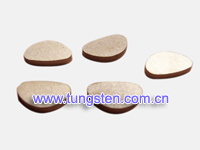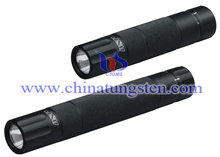 Any feedback or inquiry of Tungsten Copper Alloy Products please feel free to contact us:
Email: sales@chinatungsten.com
Tel.: +86 592 512 9696 ; +86 592 512 9595
Fax.: +86 592 512 9797