Tungsten Copper Heat Sink Proportion
Tungsten copper heat sink has both advantages of W and Cu, such as high hardness, high strength, excellent conductivity and wear or corrosion resistance. According to different content of W and Cu, tungsten copper heat sink proportion or grades mainly include W70, W75, W80 and W85, and different proportion has some differences in properties.
W70
Tungsten copper W70 heat sink belongs to refractory metal and has excellent mechanical strength and anti-arc ablation capability so that it can be used for vacuum contacts, transformer switch and some electrical forging industries.
W75
With the perfect arrangement of W and Cu, tungsten copper W75 heat sink provides a best way to solve the deformation in some small precision machining. And with the development of large scale integrated circuit and high power electronics, tungsten copper composite material has been widely used in electronics and heat sink materials.
W80
Tungsten copper W80 heat sink is composed of 80% W and 20% Cu so that high hardness and melting point characteristics of tungsten are more obvious. Common materials could not work at such high temperature (even more than 3000℃), tungsten copper takes advantage of Cu evaporating taking away heat so that the whole temperature will decrease.
W85
Tungsten copper W85 materials play an important role in military field. It can not only be used as rocket, missile and other components with high temperature and high-speed airflow ablation, such as gas vane, spray tube, throat insert, nose cone, but also can be used as EFP linear of armor piercing, nozzle of range-extended, orbit material for electromagnetic gun.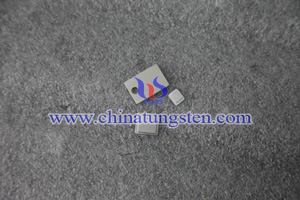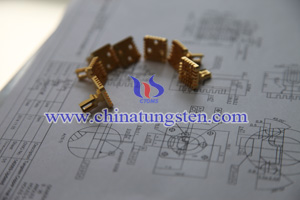 Any feedback or inquiry of Tungsten Copper Alloy Products please feel free to contact us:
Email: sales@chinatungsten.com
Tel.: +86 592 512 9696 ; +86 592 512 9595
Fax.: +86 592 512 9797