Tungsten Copper for Electrode Machining
Electrode Machining Material
Electrode machining material is used in resistance welding, electrical riveting, electric upsetting EDM technology in the electrode and the mold material. In order to ensure precision, EDM electrode or mold materials have good electrical conductivity and resistance to arc ablation.
The EDM electrode machining material adopters copper or graphite electrodes in the early time, it is cheap but impatience ablation, now basically replaced tungsten copper alloy electrode. Tungsten copper electrode advantage of high temperature, high temperature, and high strength, arc erosion resistance, and good thermal conductivity properties, heat quickly. The performance of EDM electrodes includes resistance welding electrodes and high-voltage discharge electrodes. Tungsten copper alloy should have a density as high as possible and the uniformity of the organization as tungsten copper alloy electrode material of the electric processing, especially are elongated rod-like, tubular and shaped electrode.
Therefore, the use of the power processing more based on tungsten and copper materials. Resistance welding is also the use of tungsten and copper materials. Besides, the electric riveting and electric are always adopted tungsten copper alloy materials.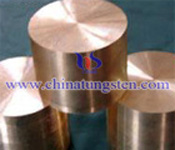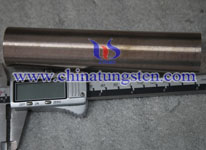 Any feedback or inquiry of Tungsten Copper Alloy Products please feel free to contact us:
Email: sales@chinatungsten.com
Tel.: +86 592 512 9696 ; +86 592 512 9595
Fax.: +86 592 512 9797