Tungsten Copper W70 Heat Sink
Introduction
Tungsten copper W70 heat sink is composed of 70% W and 30% Cu so that it is harder than W50 and W60. Its density is up to 12.75g/cm3, hardness reaches more than HB140, and conductivity is 47%IACS, softening temperature is ≥900℃ and the bending strength is 790.
Characteristic
Tungsten copper W70 heat sink belongs to refractory metal and has excellent mechanical strength and anti-arc ablation capability so that it can be used for vacuum contacts, transformer switch and some electrical forging industries.
Application
Tungsten copper can change CTE (Coefficient of Thermal Expansion) and TC (Thermal Conductivity) by adjusting the content of W and Cu; it can fit CTE with silicon plate, gallium arsenide-based ceramic materials so that it can avoid the thermal fatigue failure by the thermal stress. Therefore, tungsten copper composite material has been becoming a kind of important electronic heat sink gradually, such as embedded blocks, connecting parts, radiator parts and so on.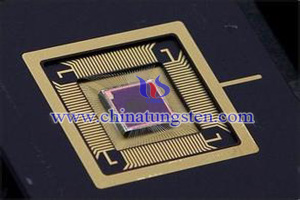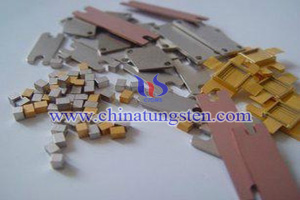 Any feedback or inquiry of Tungsten Copper Alloy Products please feel free to contact us:
Email: sales@chinatungsten.com
Tel.: +86 592 512 9696 ; +86 592 512 9595
Fax.: +86 592 512 9797