Tungsten Copper for Aviation
Aerospace material refers to the aircraft and its power plant, accessories, and the types of materials used by the instrument, is one of the decisive factors in the development of aerospace engineering. The aerospace materials science is a branch of the rich pioneering materials science.
Tungsten copper material with high density, the transpiration cooling performance, high-temperature strength and resistance to erosion ablation performance, used in the aerospace industry as a missile, rocket nozzle the hour liner, vane assembly, air flight, hood, and with weight. Tungsten copper alloy in the aerospace used as a missile, rocket engine nozzle vane air rudder, the nose cone, the main requirement is to require high temperature (3000K to 5000K), high temperature airflow flushing capacity, using mainly copper at high temperatures the volatiles formed diaphoretic refrigeration (copper melting point 1083 ° C), to reduce the surface temperature of the copper tungsten, use in high temperature and under extreme conditions.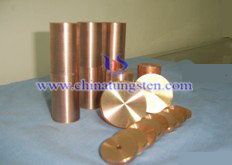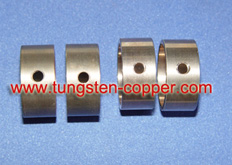 Any feedback or inquiry of Tungsten Copper Alloy Products please feel free to contact us:
Email: sales@chinatungsten.com
Tel.: +86 592 512 9696 ; +86 592 512 9595
Fax.: +86 592 512 9797