Tungsten Copper Rod Application
Tungsten copper rod has excellent mechanical properties and conductivity, which has a broad application prospect in EDM (Electrical Discharge Machining), electrical contact materials. Especially in electrode fields, such as EDM electrode, resistance welding electrode and discharge tube.
EDM
Tungsten copper EDM rod has excellent thermal and electrical conductivity, arc erosion resistance and high material removal rate. Especially for tungsten carbide, high-temperature hard alloy mold manufacturing has remarkable performance.
Resistance Welding
Tungsten copper resistance welding rod has excellent thermal and electrical conductivity, which uses the resistance heat current run through the contact area and near to turn into melting or plastic state and combine the metals.
Discharge Tube
Tungsten copper rod for discharge tube uses high purity W and Cu powder by isostatic pressing, high-temperature sintering, infiltration, which has excellent conductivity and arc erosion resistance.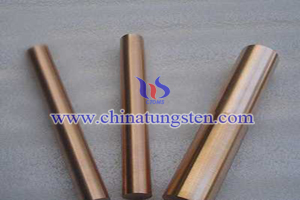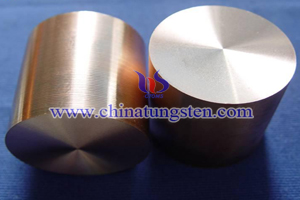 Any feedback or inquiry of Tungsten Copper Alloy Products please feel free to contact us:
Email: sales@chinatungsten.com
Tel.: +86 592 512 9696 ; +86 592 512 9595
Fax.: +86 592 512 9797