Tungsten Copper Applications
Tungsten copper is a kind of pseudo alloy that combine the characteristics of W and Cu. Tungsten has high melting point (W-3410℃, Cu-1083℃), high density (W-19.34g/cm3, Cu-8.92g/cm3); copper has excellent electrical and thermal conductivity. So tungsten copper material has many advantages, such as high strength, arc erosion resistance, which can be widely used in EDM electrode, high-voltage discharge tube, heat sink and micro-electronic materials. In addition, it also has a broad prospect in aerospace, electronics, metallurgy and other mechanical fields.
EDM Electrode
Common electrode has large consumption, low machining speed in EDM processing, especially for tungsten carbide or other high-temperature hard alloy. Tungsten copper EDM electrode has high efficiency, low consumption, precise shape and perfect processability, can remarkably improve the accuracy of the workpiece.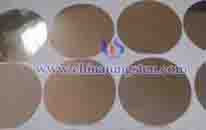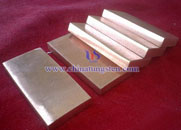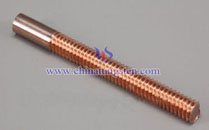 High-voltage Discharge Tube
Tungsten copper has high toughness, high ablation resistance, which can provide essentials for high-voltage discharge tube.
Heat Sink
Tungsten copper not only has low coefficient of thermal expansion of W, but also has excellent conductivity of Cu, so it can improve the properties by adjusting the content of materials.
Any feedback or inquiry of Tungsten Copper Alloy Products please feel free to contact us:
Email: sales@chinatungsten.com
Tel.: +86 592 512 9696 ; +86 592 512 9595
Fax.: +86 592 512 9797