Tungsten Copper Spring Contact
Introduction
Tungsten copper spring contact is generally round winding type and the partial deformation will drive entire spring to uniform load distribution.
Characteristic
More contact point, high electric current, high thermal stability, electric field distribution, constant contact stress, low wear resistance, low contact resistance, good electrical conductivity, low voltage drop, the use of long pluggable cycle thousands of times. It has been widely used in GCB (gas circuit breaker) / GIS (gas-insulated metal-enclosed combination of electrical appliances), indoor and outdoor high-voltage AC circuit breakers and connectors.
Comparison
The differences of spring contact and spring are mainly in materials, applications and processes. Material: Spring contact generally use beryllium copper, tungsten copper, chromium zirconium copper and other copper alloy material, which has special demands to conductivity and wear or corrosion resistance; or spring uses carbon steel, alloy steel and stainless steel and other steel; Application: Spring contacts are widely used in gas circuit breakers, gas-insulated metal-enclosed contactor, indoor and outdoor high-voltage AC circuit breaker and isolation switch; spring is mainly used to control the movement of parts, ease the impact or vibration, energy storage, widely used in machinery, instrumentation; Process: Spring contact production process is winding → shaping → spot welding → heat treatment → electroplating; and spring is winding → end face processing (compression spring, tension spring, torsion spring) → heat treatment → process test.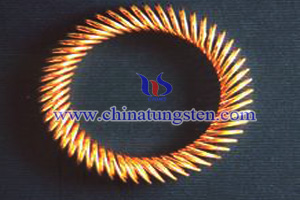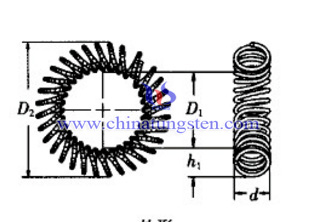 Any feedback or inquiry of Tungsten Copper Alloy Products please feel free to contact us:
Email: sales@chinatungsten.com
Tel.: +86 592 512 9696 ; +86 592 512 9595
Fax.: +86 592 512 9797

More Info: Tungsten Copper Tungsten Copper Alloy