Tungsten Copper FGM Laminated Method
Tungsten copper FGM (Functionally Graded Material) has many processes, mainly include PM (Powder Metallurgy), plasma spraying, vapor deposition and SHS (Self-propagation High-temperature Synthesis). PM has the advantages of simple equipment, low cost, easy to realize large-scale production, etc., but it needs strict control of holding temperature, holding time and cooling rate and it is only suitable for the products with simple structure and dimensions.
According to different processes, PM (Powder Metallurgy) can be divided into laminated sintering, spray deposition. Laminated sintering filled in a layer by layer according to raw material powder or a thin film of different components uniformly mixed in different mixing ratios so that the components are distributed in gradient and sintered. This method has been successfully used by researchers in China for preparing SiC / C, ZrO2 / NiCeSi3N4 / SUS and ZrO2 / SUS multi-functional gradient materials.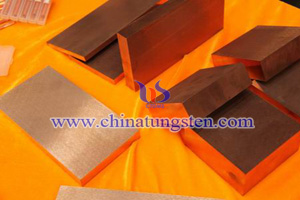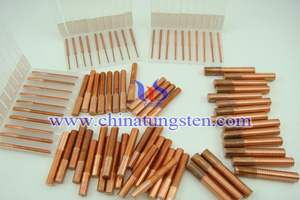 Any feedback or inquiry of Tungsten Copper Alloy Products please feel free to contact us:
Email: sales@chinatungsten.com
Tel.: +86 592 512 9696 ; +86 592 512 9595
Fax.: +86 592 512 9797