Tungsten Copper Shielding
Introduction
Tungsten copper shielding mainly used in shielding of radioactive substances and has a broad prospect in medical industry, nuclear industry, scientific research departments.
Characteristic
The perfect shielding performance benefits from the high density of tungsten copper. Tungsten copper alloy in the long-term use and found no harm to people or the environment, in this respect there is a greater advantage than lead. Tungsten copper alloy on the γ-ray linear attenuation ability in the field of shielding has great advantages. And an equal amount of tungsten-copper alloy shield provides a lower risk of shielding than equivalent lead.
Type
1. Syringe Shielding: It is made by tungsten copper material for preventing medical treatment of radioactive drugs. Use high density tungsten-copper alloy on the radioactive particles shielding effect. Isotope tracer method uses radioisotopes to emit nuclear radiation characteristics of nuclear physics, you can use nuclear detectors at any time to track it in vivo or in vitro location, number and transformation; 2. Nuclear radiation shielding: Tungsten copper alloy shield geologic logging is an exploration technique used primarily in the oil and gas industry. The data can be analyzed to determine the presence of natural gas or oil. Tungsten copper alloy shielded radioactive source was used and used as an X-ray sight.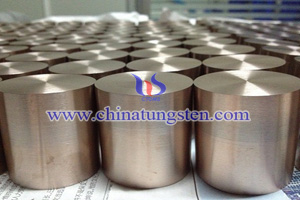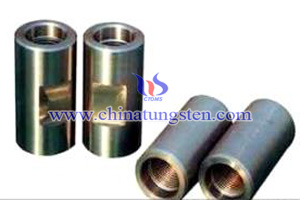 Any feedback or inquiry of Tungsten Copper Alloy Products please feel free to contact us:
Email: sales@chinatungsten.com
Tel.: +86 592 512 9696 ; +86 592 512 9595
Fax.: +86 592 512 9797