Tungsten Copper Military Product Property
Introduction
Compared with common tungsten copper products, tungsten copper military products have higher requirement in property and dimensional accuracy, especially in high-temperature performance and ablation resistance. It mainly takes advantage of Cu sweat cooling effect (the melting of Cu is 1083℃) to reduce the surface temperature of tungsten copper and keep the working stability.
Grade
Grade

Cu Content (%)

W Skeleton Relative Density (%)

Material Density(g/cm3)

Relative Density

Tensile Strength (MPa)

Fracture Toughness (MPa) m0.5

Room Temperature (℃)

800℃

WCu10

8-12

77-82

16.5-17.5

≥97

≥300

≥150

15-18

WCu7

6-9

82-86

17-18

≥97

≥300

≥150

13-15
Application
Tungsten copper has been widely used as spray tube of missile or rocket, gas vane, air vane, nose cone in aerospace technology. It has high–temperature resistance and can keep the working stability. Spray tube: It is kind of device accelerating air by changing the shape of inner wall; Gas vane: As a special wing in rocket jet, tungsten copper gas vane represents the thrust vector controlling technology. And it is indispensable in AAM active duty and in studying; Nose cone: Tungsten copper nose cone at the front of a rocket or missile, when it enters the atmosphere at supersonic speed, will have a strong head detached bow shock. It can protect the payload and endure the large temperature difference and high-speed particle erosion at the same time.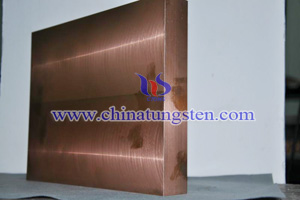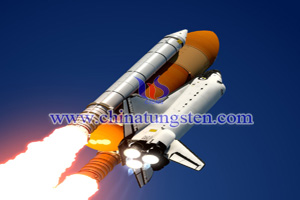 Any feedback or inquiry of Tungsten Copper Alloy Products please feel free to contact us:
Email: sales@chinatungsten.com
Tel.: +86 592 512 9696 ; +86 592 512 9595
Fax.: +86 592 512 9797