Tungsten Copper Point
Tungsten Copper Point
A combination of copper and tungsten provides a cost efficient relay contact that resists both arcing and corrosion. However they need to be cleaned or burnished occasionally.
The copper and tungsten composite group combines the high thermal and electrical conductivity of copper with the high erosion resistance of the high melting tungsten. These materials are also characterized by their high strength and their resistance to welding or sticking. They are principally made by infiltration and the nominal copper content varies from 10-50%. By increasing the amount of tungsten, the hardness and welding is reduced. This composite group of alloys is specially preferred for use in air.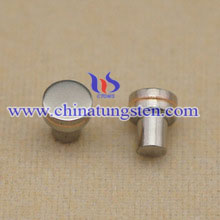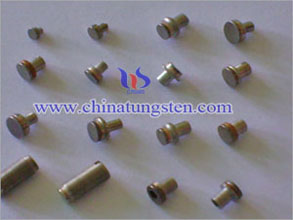 Tungsten Copper Point Application
On account of their excellent properties, tungsten copper point materials have found a wide field of applications. Tungsten copper points are used successfully with high tungsten content as burn-off contacts for large low-voltage circuit breakers and with lower contents as contacts carrying a steady line current for molded case circuit breakers and in various protective circuit breakers. These tungsten copper points are also used in high current contactors where resistance to contact welding and arc erosion are required.
Tungsten copper point is suitable for using the circuit up to the rated voltage 660V AC 50HZ or 60HZ, rated current up to 95A, for making, breaking, frequently starting and controlling the AC motor. Combined with the auxiliary contact block, timer delay and machine interlocking device etc. it becomes the delay contactor, mechanical interlocking contactor, star-delta starter. It is combined into the electromagnetic starter.
Any feedback or inquiry of Tungsten Copper Alloy Products please feel free to contact us:
Email: sales@chinatungsten.com
Tel.: +86 592 512 9696 ; +86 592 512 9595
Fax.: +86 592 512 9797