Tungsten Copper EDM Rod
Introduction
Tungsten copper EDM rod has excellent thermal and electrical conductivity, arc erosion resistance and high material removal rate. Especially for tungsten carbide, high-temperature hard alloy mold manufacturing has remarkable performance.
Characteristic
Tungsten copper materials used for electrode accounts for a quarter of total consumption of tungsten copper, so it not only required high conductivity, material removal rate, low electrode consumption, easy for processing, but also has requirements as follow: 1. Based on high thermal and electrical conductivity, it also obtains better performance in arc erosion resistance; 2. It is difficult to meet the requirements of the contact by normal process, tungsten copper electrode should has uniformity and high density; 3. It is the most out standing problem that the mold or other products with diverse shape or structure needs different kinds of tungsten copper electrode, but the quantity demanded is relatively low.
Principle
Electric discharge machining (EDM) is a non-traditional type of precision processing using an electrical spark-erosion process between the electrode and the working piece of electrically conductive immersed in a dielectric fluid. Since it has more special gains, the EDM has been widely applied in modern metal industry for producing complex cavities in moulds and dies, which are difficult to manufacture by conventional machining. The use of EDM in the production of forming tools to produce plastics moldings, die castings, forging dies etc., has been firmly established in recent years. The EDM is a well-established machining choice for manufacturing geometrically complex or hard material parts that are extremely difficult to machine by conventional machining process. Its unique feature of using thermal energy to machine electrically conductive parts regardless of hardness has been its distinctive advantage for manufacturing of mold, die, automotive, aerospace and surgical components. Thus, titanium and titanium alloy, which is difficult-to-cut material, can be machined effectively by EDM.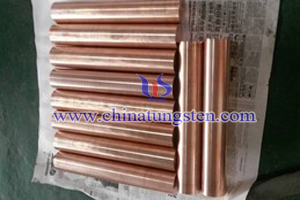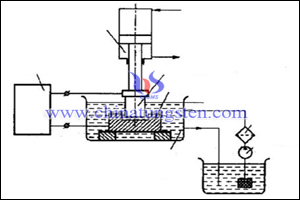 Any feedback or inquiry of Tungsten Copper Alloy Products please feel free to contact us:
Email: sales@chinatungsten.com
Tel.: +86 592 512 9696 ; +86 592 512 9595
Fax.: +86 592 512 9797