Tungsten Copper W90 Rod
Introduction
Tungsten copper W90 rod is composed of 90% W and 10% Cu, its density is up to 16.75g/cm3, hardness reaches more than HB260, the bending strength is 1160MPa, the conductivity is 27%IACS and the softening temperature is more than 900℃.
Characteristic
Owing to W takes up the most of parts, tungsten copper W90 rod is hard, but its toughness and ductility is not so good so that it is not suitable for bending and drawing with large angle. Tungsten copper not only has good conductivity, but also has similar coefficient of expansion with silicon (Si), gallium arsenide (GaAs) and ceramics. What's more, we can adjust properties through tungsten and copper contents controlling. Therefore, tungsten copper material has become ideal material for heat sink and military high-temperature resistance.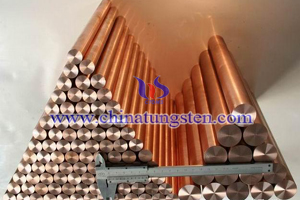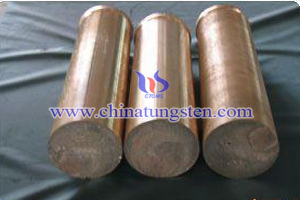 Application
With deeper study and development of tungsten copper W90 rod, it can be used in heavy load sliding friction and high rotating speed seals, which has special requirements of non-magnetic, low expansion, high modulus of elasticity and shielding performance. Except some high-end fields, tungsten copper can be suitable for communication equipments, office equipments and some sports equipment.
Specifications (mm)
D2×200

D3×200

D4×200

D5×200

D6×200

D7×200

D8×200

D9×200

D10×200

D12×200

D14×200

D15×200

D16×200

D18×200

D20×200

D21×200

D22×200

D25×200

D30×200

D35×200

D40×200

D45×200

D50×200

D60×200

The standard length of tungsten copper rod we are able to provide is less than 300(0,+5)mm, and the diameter is Ø1±0.5mm, customized sizes and tolerances are also accepted.
Any feedback or inquiry of Tungsten Copper Alloy Products please feel free to contact us:
Email: sales@chinatungsten.com
Tel.: +86 592 512 9696 ; +86 592 512 9595
Fax.: +86 592 512 9797